There are a lot of people involved with Hillary Clinton's campaign for the presidency. Let us consider the top influences in her cabinet and their credentials.
Huma Abedin
Advisor and Deputy Chief Of Staff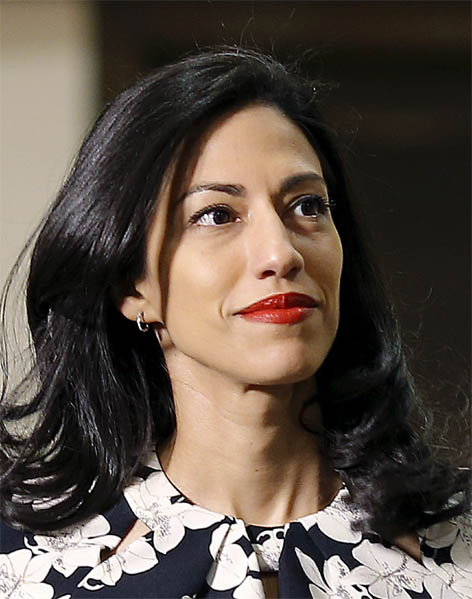 Huma has been a part of Hillary Clinton's office and campaigns since she was a student at George Washington University in 1996. As Clinton's current key advisor and Deputy Chief of Staff. Her expertise on the Middle East comes from her Muslim descent and the time she spends living with her parent's in Saudi Arabia from the age of two until she went away to college. Huma has recently come under scrutiny as part of the Hillary Clinton email scandal due to a lot of emails she allegedly sent through Clinton's private server. The emails contained potentially sensitive classified information regarding the Benghazi attacks in 2012.
John Podesta
Chairman Of Campaign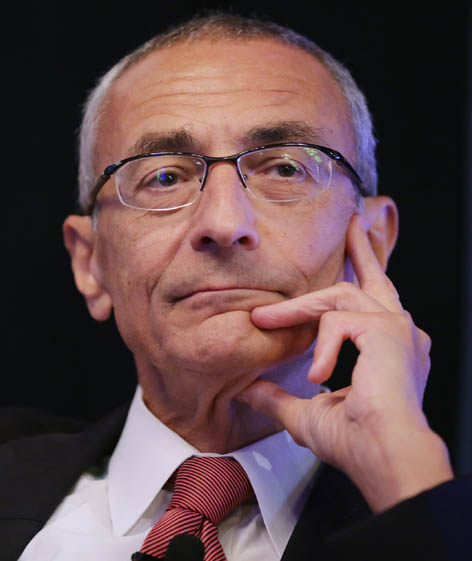 As an advisor to both Hillary and Bill, Podesta is not a man to take lightly because he has taken some punches and came out the winner in the political arena. He was Bill's Chief of Staff when he was president and founder of the Center For American Progress. Podesta was a former counselor to current President Barack Obama. He is a major force that is believed to be able to easily transition the White House over from Obama to Clinton due to his connections and experience with both parties.
Robby Mook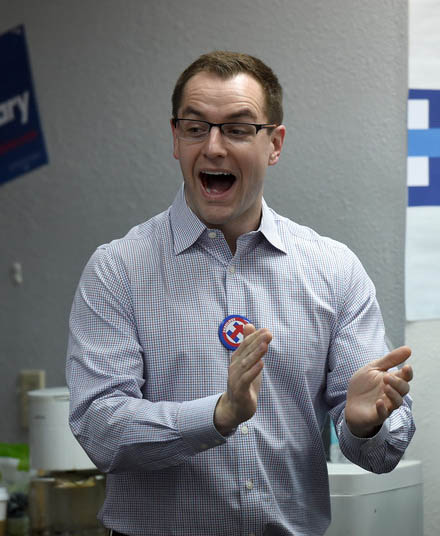 Mook is only in his 30s but he has proven to have what it takes to be an integral part of a presidential campaign. Even amidst the email scandal, Mook has always proven to be very level headed and has chosen to stay out of the spotlight of the campaign and work his magic behind the scenes. This is his second Hillary campaign, as he was on board in 2008 and an important part of the reasons she was able to win in states such as Nevada.
Joel Beneson and Associates
Data Expert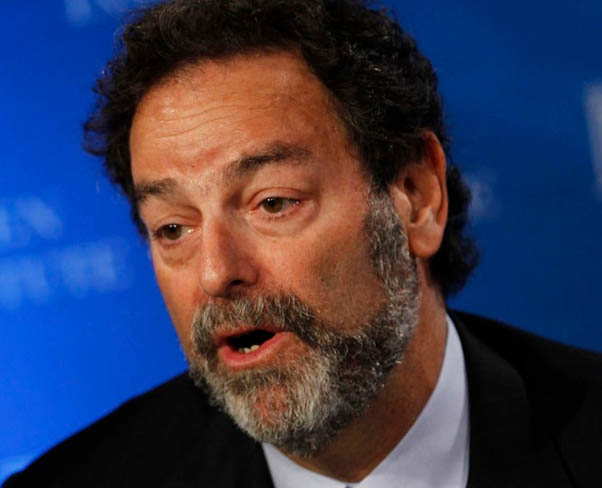 The pollster and data expert is a key part of the Clinton campaign team. His strategies and strong attention to detail have been a major asset to a campaign that has had a lot of ups and downs. He is the CEO of Beneson Strategy Group. He has been a part of three winning presidential election campaigns, so he is known for his fantastic track record.
John Azalone and David Binder are also experienced pollster on board with Beneson working to create a winning strategy for Hillary this election season.
Jim Margolis
Media Advisor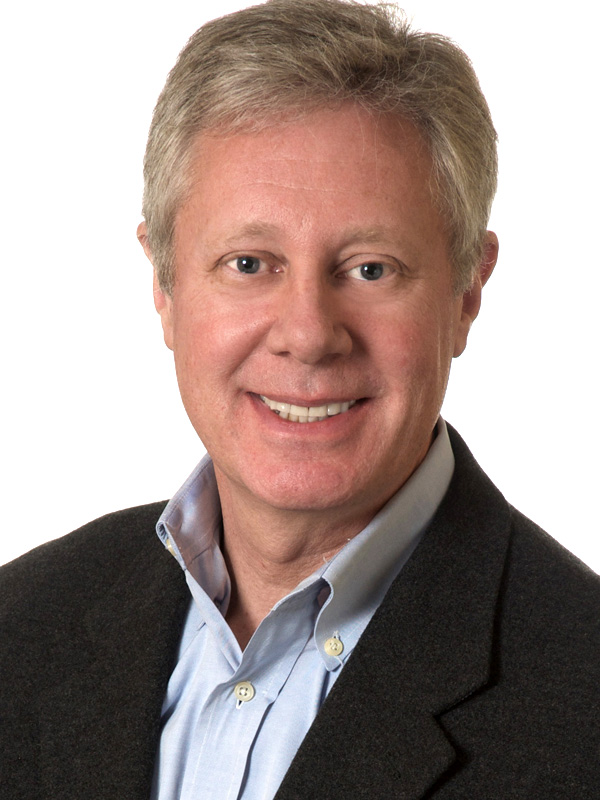 Jim is Hillary's media advisor and was the former senior advisor to Obama during his 2012 campaign for re-election. He is also a consultant and has worked for Senate Minority Leader Harry Reid.
Margolis has been instrumental in helping Clinton through the smears and campaign tactics stemming from Donald Trump and the media as the email scandal unfolded. Now that Clinton has been cleared of charges and will not face prosecution, Margolis is facing the difficult task of regaining some of the trust and goodwill that was lost.
Dennis Cheng
Finance Director (front runner)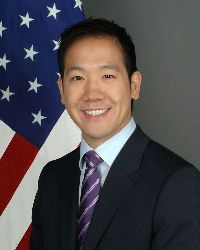 Dennis is being tapped to be Clinton's Finance Director. Cheng previously worked for the Clinton Foundation as chief development officer.
Bill Clinton
Husband, Former President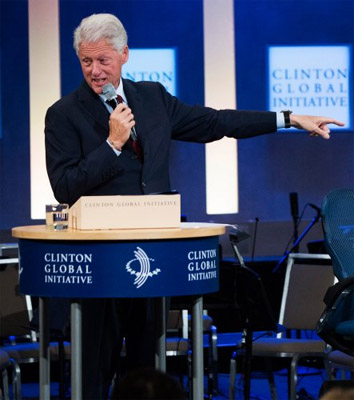 While Bill may seem to be playing a smaller role than expected to some this doesn't mean he is not actively campaigning and supporting Hillary's bid for the presidency. Bill gives a lot of paid speeches, and there is no doubt that he promotes his wife and her political agenda.
It has been theorized that Bill has not been so vocal because the Clinton campaign does not want voters to feel like they are voting just for Bill all over again. Bill Clinton has been the subject of a lot of scandals himself so his future role in the White House may be being downplayed to avoid the reminders of the past.
Garry Gensler
Chief Financial Officer (front runner)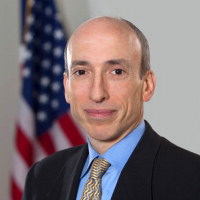 As a former Commodity Futures Trading Commission Chairman, Gensler is Hillary's choice for Chief Financial Officer. Gensler was formerly with the impressive Goldman Sachs firm and was instrumental in helping balance out issues on Wall Street. Some critics see him as just another big business person that is working on being in a key position.
The balance that Gensler is capable of will be helpful to a campaign that is trying to appeal to voters on an economic level. Clinton was smart to find someone that was so experienced with economics right away. No doubt her connections with major investment houses played a role in this.
Lots Of Volunteers
Clinton appeals to a lot of different people. Many women are excited about the prospect of a female president for the first time in history. Cold calls and other measures have been critical to Clinton's growing support in the coming election.
Volunteers are actively working to educate the public on how dangerous Donald Trumps views and policies could be for the future of the United States.
Nick Merrill
Traveling Press Secretary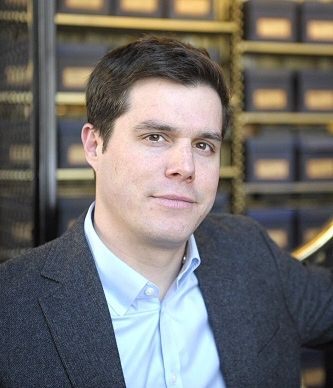 As traveling press secretary Nick has a big job on his hands. His previous experience includes working at the private office of Mrs. Clinton when she was working on her bestselling memoirs, "Hard Choices". He will be in charge of an ace team of other journalists and writers working to make sure Hillary's unique message is received by the public.
Connections To Obama and Bill
There are a lot of campaign members that have ties to Hillary's husband Bill and the current President Barack Obama. This is no coincidence since Hillary has obviously purposely chosen a team that has proven themselves with other successful campaigns. Loyalty counts for a lot in the Clinton camp, and that stands out when you see the list of names and credentials above.
Many voters will not see these key connections, but those that do may have suspicions that if they vote for Clinton, they are voting for the same people over again.