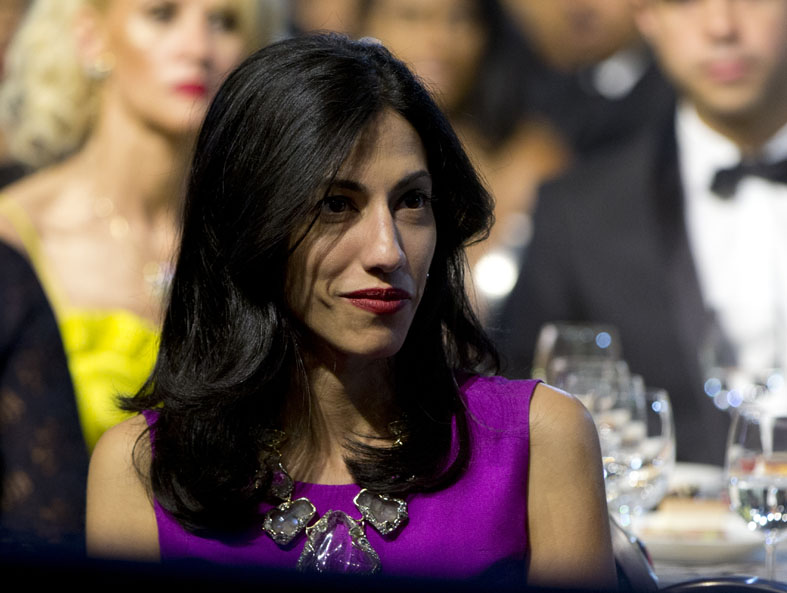 Update: October 30, 2016 – In another unfortunate twist for Huma Abedin, the FBI director James Comey announced a warrant to further search a newly discovered 650,000 emails from the Clinton camp on Abedin's soon-to-be divorced ex-husband Anthony Weiner.
Abedin testified under oath in the past that she had no knowledge of possessing any devices that contained Clinton related emails but this laptop taken from the Weiner / Abedin household looks like it can potentially be a big thorn to both Abedin and Clinton depending on what the contents of the emails possess.
Given the extremely large number of emails discovered, there could be a lot of overlap with previous emails the FBI has searched and could take weeks to get through. There should be more news from the FBI this week about the discovery. We will keep you updated.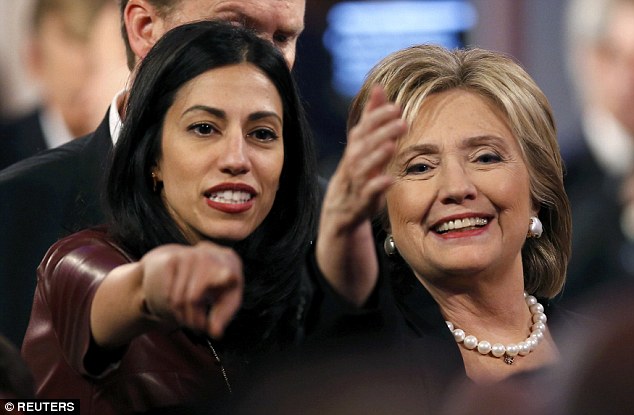 Huma Abedin is the current vice chairman of presidential candidate Hillary Clinton's 2016 campaign for president.  Huma was born July 28, 1976, and has been married to former New York Representative Anthony Weiner since 2010. They have one child together.
Abedin was born in Kalamazoo, Michigan but left for Jeddah, Saudi Arabia when she was two years old with her parents Syed Zainul and Saleha Mahmood Abedin. Huma continued to live in Saudi Arabia until attending college at George Washington University. While there Huma was a fantastic student with a lot of ambition.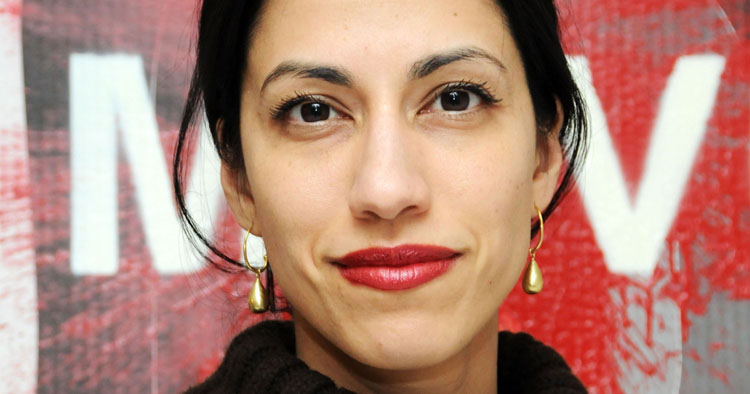 Education And Internship
While at George Washington University she aspired to be a journalist and work in the White House. In 1996 while still a student she became an intern for Hillary Clinton. This was the start of what would be a political team that continues to this day. Huma was briefly the back up to Hillary Clinton's assistant before advancing to be Clinton's aid and personal advisor when she ran successfully for the governorship of the State of New York.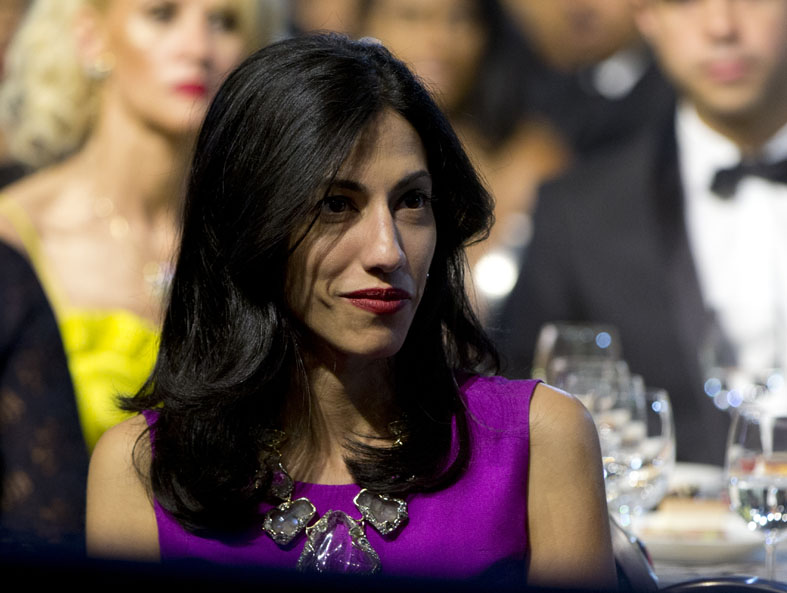 Editor Huma
During 1996 through 2008 Huma also held the position of assistant editor for the Journal of Muslim Minority Affairs. Huma has been called Hillary Clinton's secret weapon and a trusted advisor on the Middle East due to her roots there. Clinton known to often get advice from Huma on a variety of other subjects as well.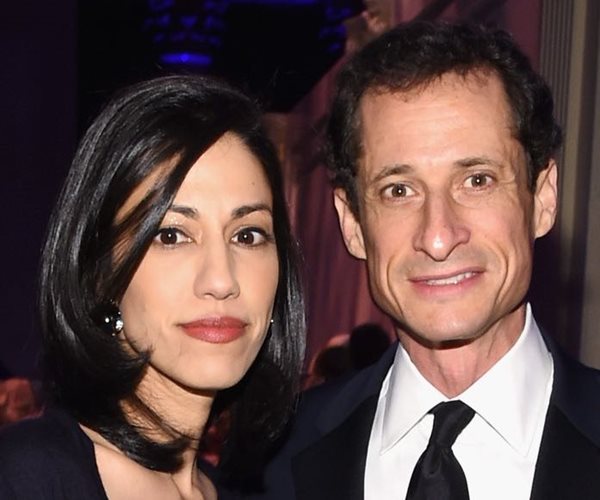 Private Life
In 2010 Huma married Anthony Weiner in a ceremony performed by Bill Clinton. It was said during this time that Hillary was like a second mother to Huma.  In 2011 Huma gave birth to a son, Jordan Zain Weiner.  The Clinton's and Weiner's are clearly close friends both in and out of the political arena.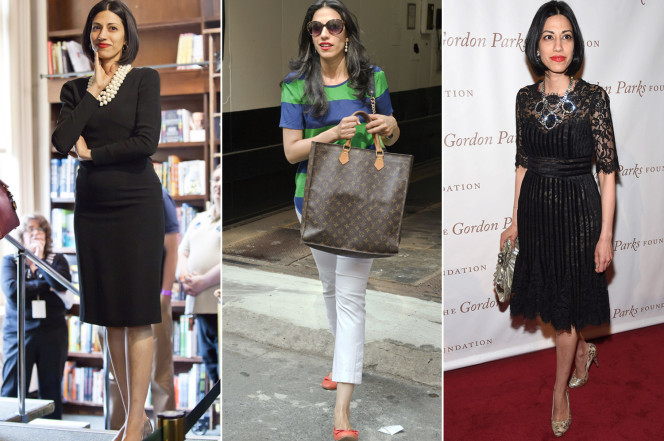 Multiple Job Roles In Public and Private Sectors
Her consulting work consisted of working for Teneo a consulting firm with such substantial clients as Coca-Cola Corporation and MF Global. At the same time, she was employed by Bill, Hillary, and Chelsea Clinton as a consultant for the Clinton Foundation. One of the reasons for this expanded role was that it allowed Huma to live in New York instead of near DC.
By 2009 Abedin had proven to be a long term and trusted top advisor and aid to Clinton, so she was appointed Deputy Chief Of Staff in the State Department. A special government employee arrangement made it possible For Abedin to have a career as a consultant with private firms even though she worked for the State Department.
Abedin's multiple jobs and roles have made her come under scrutiny as being too involved with big business and special interests to be so heavily involved in the major politics and top secret information of the Unites States.
In 2013 Abedin was part of the team that helped Hillary Clinton transition back into civilian and nonpolitical life. At the same time Abedin decided to start her private consulting firm known as Zain Endeavors, LLC while still maintaining her role at the Clinton Foundation.
As Hillary Clinton's go-to a woman, Huma has come under fire from critics of Clinton's. Trump supporters and others have pointed out Huma's Muslim heritage and that her father and brothers are key members of the Muslim Brotherhood, a religious extremist organization with links to terrorism. Critics questioned if Huma should granted the security clearance that her positions require.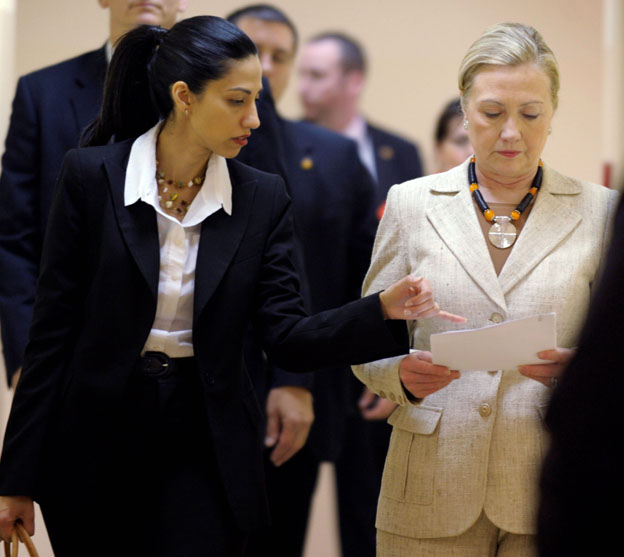 Email Scandal
In 2015 Huma's emails came under scrutiny when the Hillary Clinton email scandal became public knowledge. Some accused Huma of using classified information and details in emails that were sent and stored on Hillary Clinton's private server. This information was said to be related to the 2012 Benghazi violations that resulted in bloodshed.  At this time an outstanding 1818 emails have been recovered that contained classified information and 22 contained information that was serious enough to be classified as Top Secret.
In October of 2015 Huma was asked to testify at the House Select Committee on Benghazi. It was determined that she knew the little information about things at the time of the 2012 incident that resulted in the death of Ambassador J. Christopher Stevens and three others.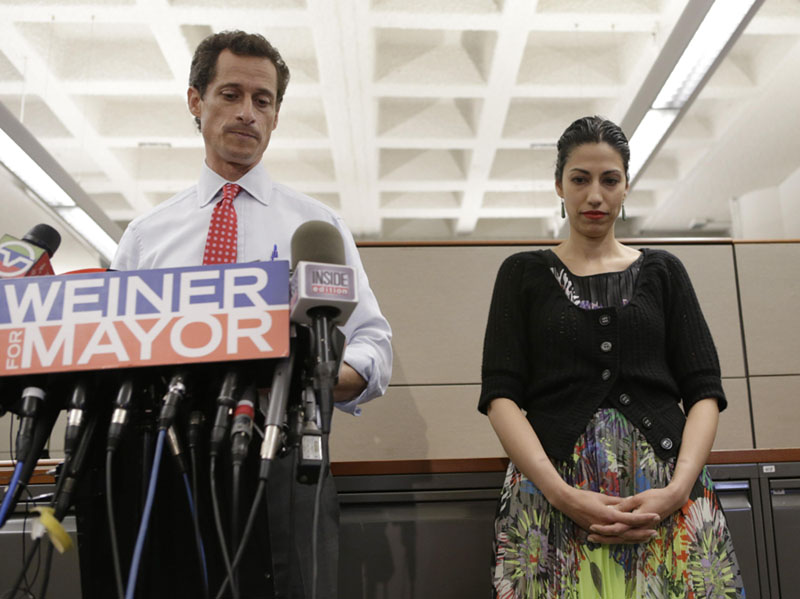 Sex Scandals
Huma was a part of the Clinton office during the Monica Lewinsky and Bill Clinton scandal, and she was also brought to the attention of the public when her husband Anthony Weiner was found out to have sent lewd photos of himself to women via text message and online.
In a development on August 30th, Abedin is separating from husband Anthony Weiner as revelations of yet another sexting scandal were reported.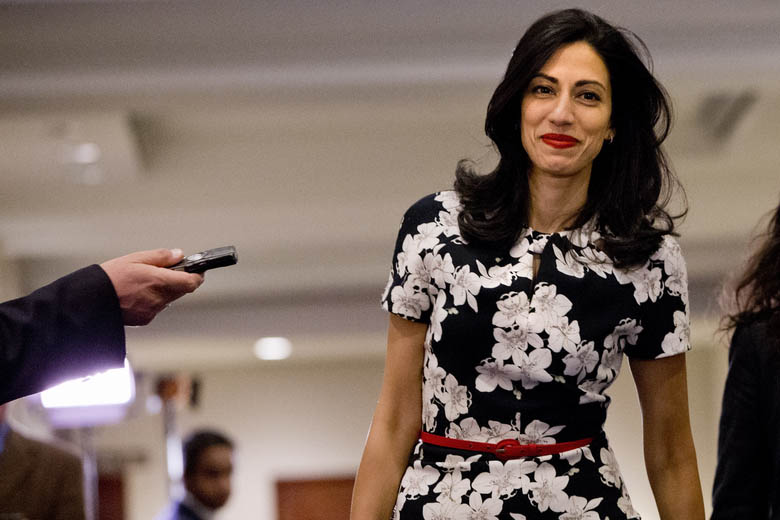 Future Roles
The future for Huma is bright regardless of the result of Hillary Clinton's campaign for president. Given Huma's long term devotion it is clear that she will continue to work for the interests of the Clinton Foundation and her thriving consulting business. If Clinton wins the presidential election, there is speculation of where this leaves Huma in the cabinet of Clinton. No doubt her loyalty will be rewarded, and she will continue to build her political career.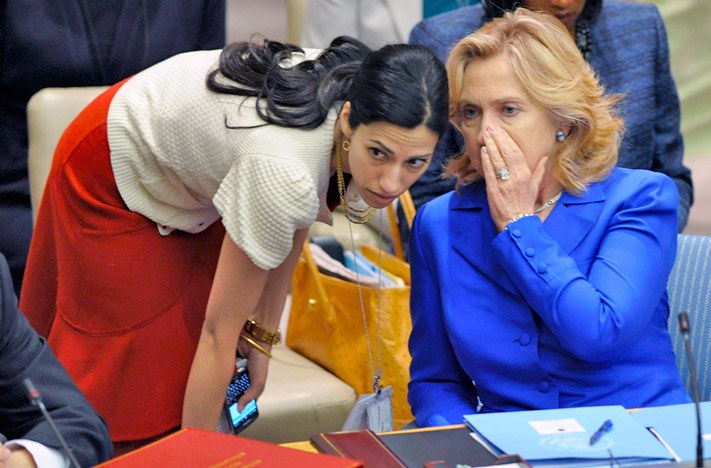 Popular Culture Connections
Huma is in the spotlight a lot, so there is no surprise that her fashion sense has been noticed. Her style tends towards designer labels such as Prada, and she is personal friends with designer Oscar de la Renta, the designer of her gown when she was married. Huma's classic style and rise to the top at such a young age have put her in the position of being a role model for a lot of young women.