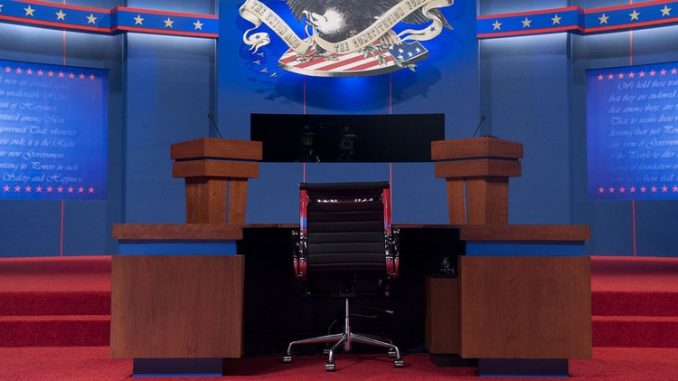 Here are the Presidential debate dates and if you are interested in getting tickets please check how you can get them below. There is also one vice-presidential debate listed.
First Presidential Debate – Monday, September 26th
Location: Hofstra University
Criteria to enter the lottery includes:
Must be a registered voter.
Helps to be an enrolled or former student.
Check availability here.
Vice Presidential Debate – Tuesday, October 4th
Location: Longwood University in Farmville, Virginia
You must contact Longwood directly to get your tickets. Check availability and contact them here.
If you are part of the media, be sure to check the Longwood Vice Presidential debate media guide here.
Second Presidential Debate – Sunday, October 9th
Location: Washington University in St. Louis
For the sixth time, Washington University will host a presidential debate. To check on ticket availability check their debate page.
Third Presidential Debate – Wednesday, October 19th
Location: UNLV – University of Nevada, Las Vegas
Students and the local community is invited to this debate.
Check how to get tickets here.